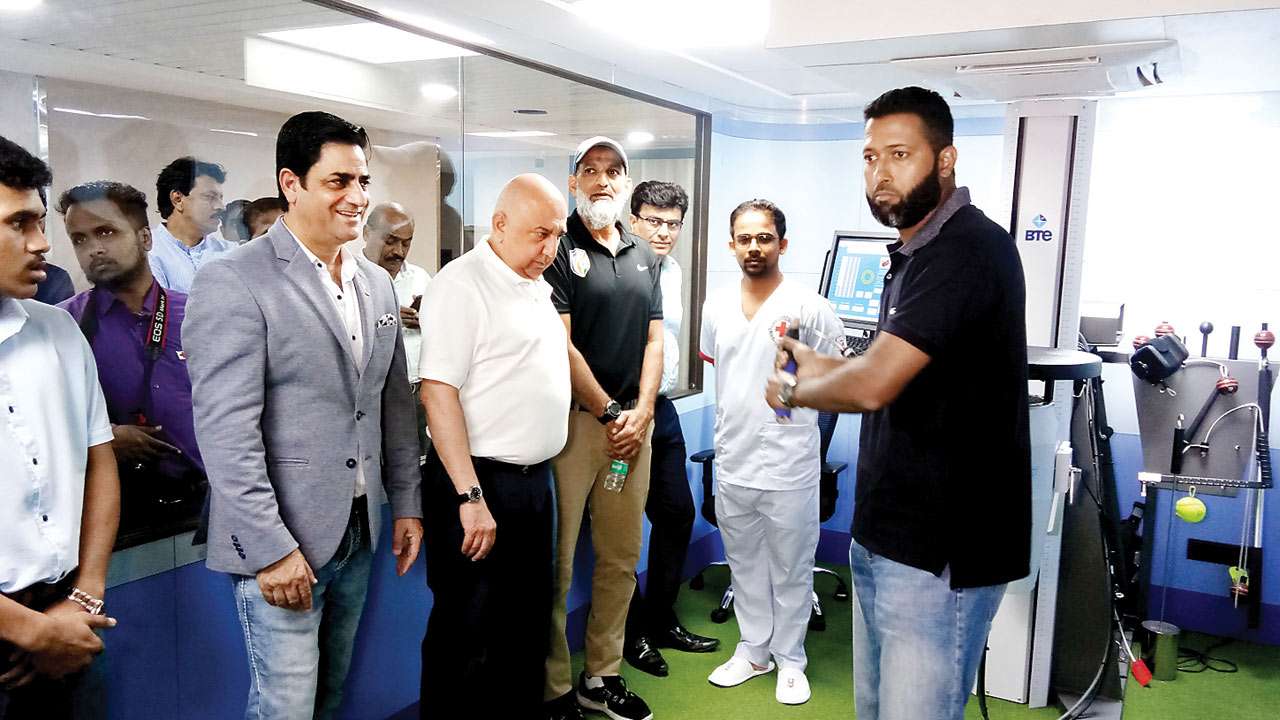 India captain Virat Kohli is an inspiration to many. His posts on social media while working out generates 'likes' and 'views' in millions.
Today's cricket stars are fitness conscious and have everything at their disposal to take care of them. But there were times when Indian cricket did not have a physiotherapist. They could afford one only in 1987 when Dr Ali Irani became their first physio.
Irani, who served Indian cricket till 1997, revealed how the injuries were taken care of at that time."I was the first physio to join the (Indian) team. We took care a lot of injuries on the spot. The players didn't have to go back home, replacements were not coming because we could treat and put them back on the game as soon as possible. This was only at ground level," Irani said at the inauguration of Aijaaz Ashai-headed Adams Wylie Physio Rehab Centre Indian Red Cross Society here on Thursday.
"India played many sports in 1987 and I was the first physiotherapist to join sports, starting with cricket. The best part was India only had seven colleges of physiotherapy. After me going to the team, it increased and today we have almost 300 colleges," he added.
Irani said the then cricketers never worked out in the gym. "In that era, nobody knew about gym. Them warming up was a surprise. The batsmen would do knocking and bowlers would be bowling at the wall. That was their warm-up. After physios came into the system, we went to explain them that there is warming up that is required, after warming up there is stretching required. This was all to prevent injuries, the role for physios was not just treating the injury but also about prevention. We prevent them from getting injured. If they get injured, how fast can they be back. Because, they have taken years to become a good player. We couldn't lose them overnight."
Irani explained how one of India's greatest all-rounders and former captain Kapil Dev would train. "Gym is additional training. Kapil in 1987 would be practicing with hockey teams, then he would join the Indian cricket team. And again, he was practicing with us. It was almost double. Many a time, he was doing a marathon to keep himself going. If a bowler is bowling for two hours in the nets, it's great enough. A batsman may not go to a gym, but if he is practicing 2-3 hours in the nets, that is the exercise. The muscles get strengthened."
He also explained how the then Indian team would conduct its fitness tests. "One of the fitness tests was how many runs a player would take in one minute. We had players who could take 14 runs, then we had players who could take 16-and-a-half runs in a minute, all geared in pads, bat and helmet. That became one of the best tests."
["source=dnaindia"]